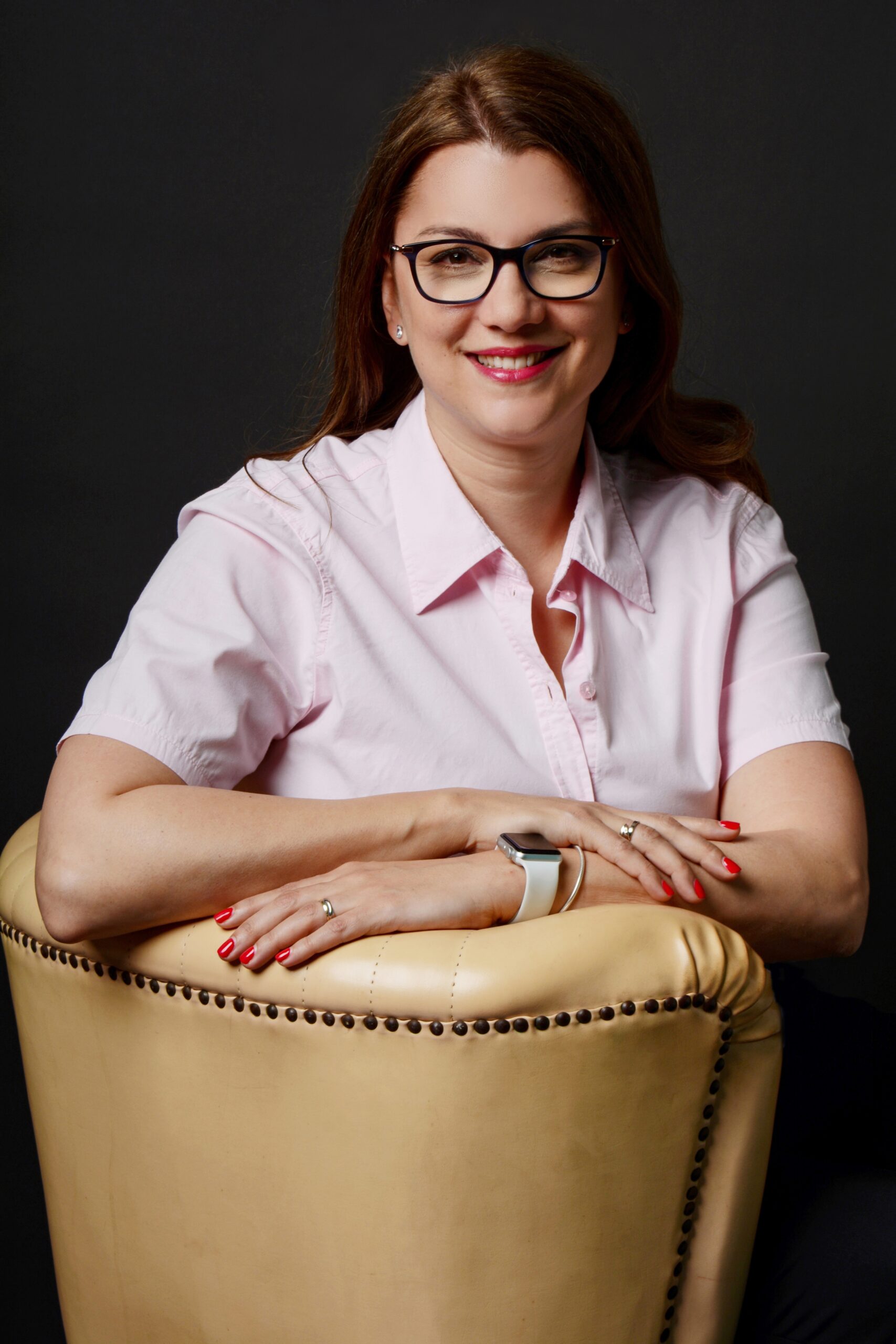 Dóra Göndöcsné Agócs
Managing Director of Eco-Cortex Ltd.
I am the managing director and senior project manager at Eco-Cortex Consulting Ltd. I have been working in the consulting industry for 20 years, mainly in international applications. My main areas of expertise are project management and business consulting, where I provide professional help to small and medium-sized businesses to apply successfully for development resources for their innovative solutions. I am business mentor of SEED Foundation of Small Enterprise Economic development and founding member of the Women's section of National Association of Entrepreneurs. I work as incubation manager of VINTER (virtual incubation space: www.vinter.hu) developed by Eco-Cortex Ltd. I am also entrepreneurial advisor and project manager for Blight project implemented in the Hungarian-Croatian border area. (https://blighthuhr.eu/)
I am looking for inspiration and new cooperation possibilities in this international group of women.
Contact: agocs.dora@ecocortex.hu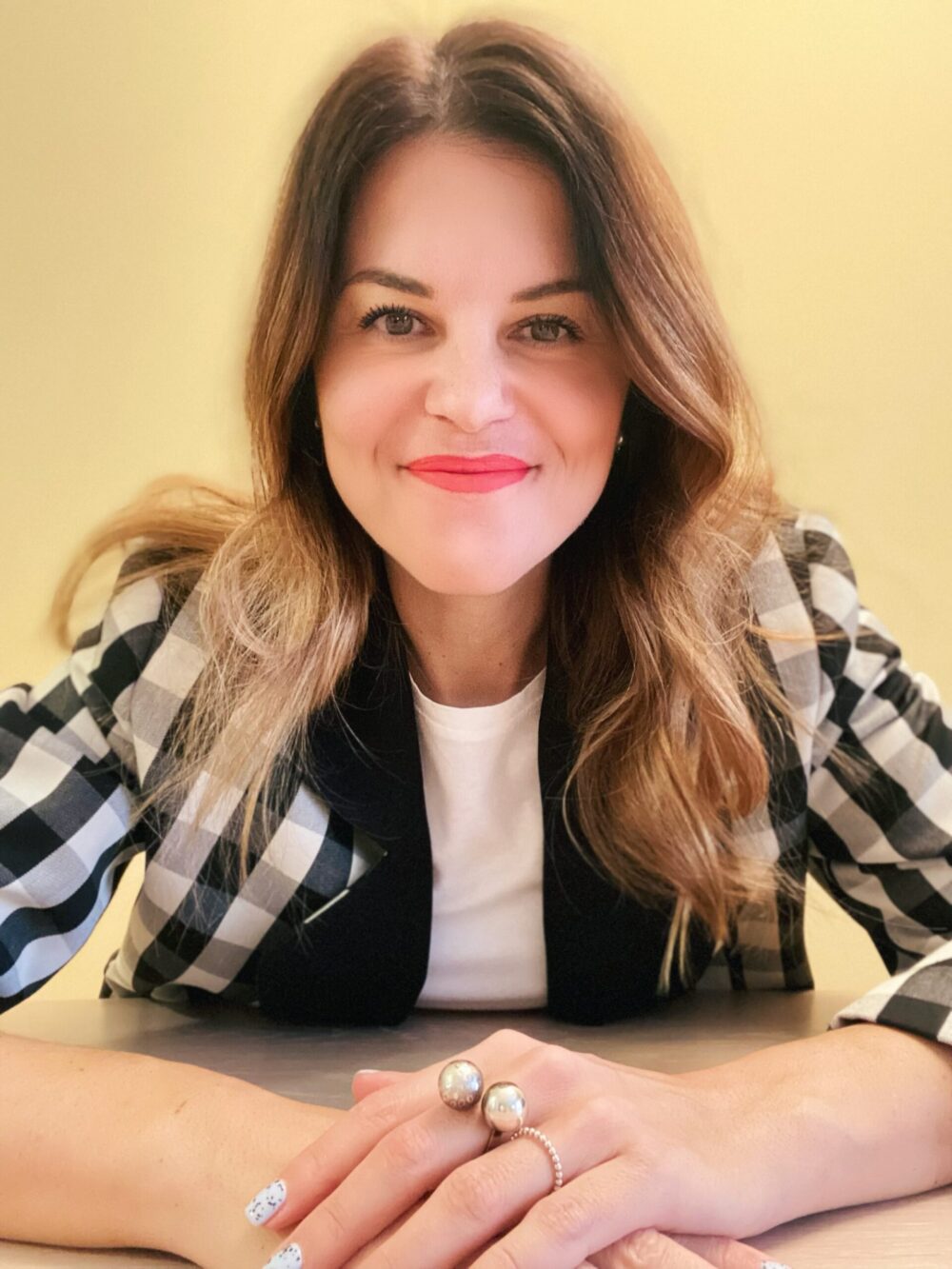 Manuela Stamatovic
Founder and CEO of Puzzle Consulting; Representative and member of the Association of Business Women in Serbia
I am an entrepreneur, business owner, trainer, and mentor. I was born in Switzerland, have studied business and marketing in Paris and Belgrade, receiving my Master's degree in European Business and Marketing.
I have started my business career in big corporations, working in leading marketing and communications positions for well-known global brands. Today, I have many roles, being a proud business owner, a marketing, management, and business consultant, as well as an educator at the Mokrogorska Business School. I fluently speak 5 international languages.
Already for five years, I have been the founder and owner of Puzzle Consulting – a company that is providing strategic consulting for micro, small and medium enterprises in the domains of business planning, organizational optimization, improvement of internal business processes, as well as in strategic marketing, brand management, Employer Branding, internal and external communications.
I am privileged to also be a representative of the Association of Business Women in Serbia, the largest national organization for female entrepreneurs, as well as a mentor in their e-mentoring program. As mentoring and teaching are a personal passion of mine, I have completed the "Train the Trainer" licensed TMI® program and am a certified NLP Business Practitioner.
I am happy and honoured to have been chosen as an Ambassador for the RE-FEM project, as I truly welcome any opportunity to support, promote and foster female entrepreneurship. Throughout my life, I have been lucky to have had amazing role models and mentors to guide me in my career and help me achieve my goals. That is why I love giving something back to other women.
Having had a corporate career, as well as a professional journey as a business owner, I regard sharing experiences and knowledge as an invaluable practice in helping women in all domains (and across the globe) fulfil their potential, achieving this not only by sharing my personal story and experiences, but by simultaneously providing concrete support in personal development areas and in the advancement of critical hard and soft skills.
I believe that continuous education and the investment in one's professional and personal knowledge helps us become better managers, mentors, and friends. This moto has guided me through all endeavours and challenges, and I would love to inspire and support other trainers, mentors, and women entrepreneurs in fulfilling their ambitions and becoming the best versions of themselves.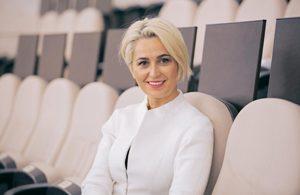 Rosa Siles Moreno
Former Manager of Andalucía Emprende
My profession is focused on the promotion and management of innovation, digital economy, technology and entrepreneurship since 1997. I have extensive experience in leading, managing and promoting innovation in the field of companies, foundations and public administration in regional, national and international environments.
My interests are the development of new corporate strategies for the transformation of organisations, services and business models in a digital and connected world. I believe that citizens and companies, their needs and expectations are key to excellence, that people and the development of their talent are the real protagonists. My motto: make things happen. By investing in dynamic, open and collaborative ecosystems and organisations, we will achieve a prosperous society and economy and a better world.
Special mention in the European Entrepreneurship Promotion Awards (EEPA) 2022 of the European Commission, representing Andalucía Emprende, for its innovation, creativity and passion for supporting entrepreneurship with Empezar.tv, the first digital and free-to-air TV channel specialising in entrepreneurs, which already has two million hits.
Also as a Former Manager of Andalucía Emprende, GEN Compass 2022 Award in the category 'Rookie of the Year' at the Global Entrepreneurship Congress in Riyadh in 2021. Recognition with which the Global Entrepreneurship Network-GEN annually rewards the members for their contribution to the progress of entrepreneurship in the world as EWC Spain is one of the most active and successful "chapters" among all participating countries.
– Degree in Political Science and Sociology. Specialisation in Sociology. University of Granada. Granada, 1992/1997.
– M.B.A Executive by the Escuela de Organización Industrial, EOI. Madrid. 2003/2004.
– Senior Management Programme by IE Business School. Madrid. February – April 2013.
– Programme in Strategic Management of Research, Innovation and Technology Transfer Institutions, ESADE Executive Education and GADEA Foundation, 2023.r.
I am honoured to participate as an Ambassador in the RE-FEM project, as I did with its predecessor project iFEMpower. In RE-FEM we will promote successful strategies and experiences to support resilient and confident women entrepreneurs, increase the visibility of female entrepreneurship and support women entrepreneurs to address their business challenges.
I can contribute my extensive experience in the world of entrepreneurship and my approach to female empowerment.
Contact: rosasilesmoreno@gmail.com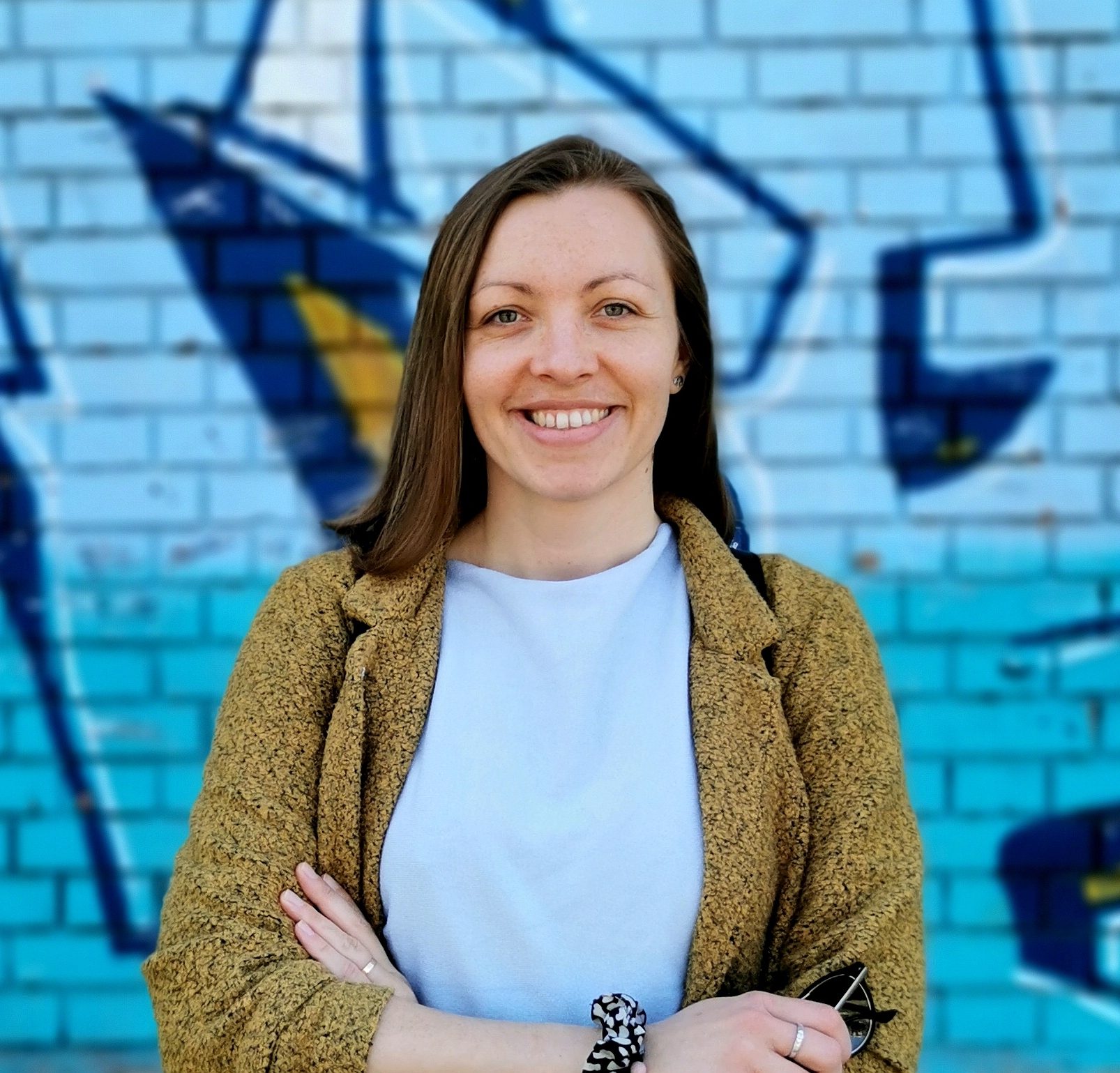 Ivana Petrisková
Impact and strategy consultant
I am an impact and strategy consultant for non-governmental organizations and social impact businesses focusing on gender equality, youth and women's education, empowerment, and employment. I am helping cultivate creativity and social impact through what I call the "femisculine leadership"- enhancing balance by bringing synchronicity of feminine and masculine leadership qualities on an individual and organizational level. I have started my own consultancy business to empower and help more organizations in the civil sector to increase their impact and at the same time to be more sustainable in their work. All the organizations I am cooperating with are women-led, and that brings many opportunities and challenges as well for female leaders. Being a life-long student and believing in ongoing self-development, currently I am member of Global Institute of Evolving Women and a student of Regenerative Leadership Academy.  I am Earth lover, yoga and meditation enthusiast and I am slowly integrating these approaches to work with my clients as well especially as techniques to prevent burnout which is very high among people-oriented professions that women tend to choose. More about my creation on my website https://www.impactfromheart.com/
As an ambassador I would like to inspire women from all the ages and backgrounds to follow their passions and purpose and to find the way that would bring them also financial reward for their talents. Women entrepreneurship has specific needs with regards to women family situation, beliefs, attitudes, and mindset and I believe that through joining the RE-FEM project I can contribute to promoting female entrepreneurship and its results to different groups.  With other like-minded women we can achieve more impact by boosting the self-confidence of women and bring in the topics of authenticity, importance of self-expression and self-realization for women.
Contact: petriskova.ivana@gmail.com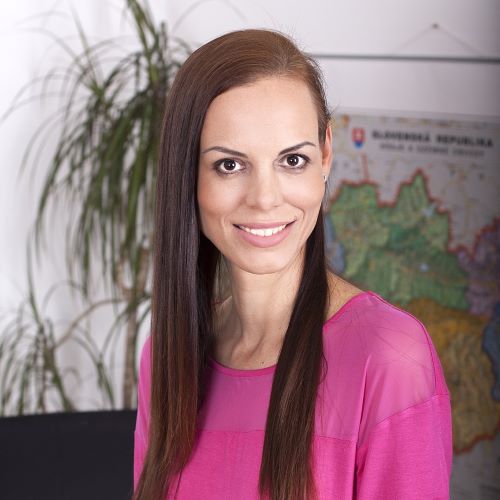 Martina Cizmadiova
Owner of ZenithPeople Consulting s.r.o
I was born in Bratislava in Slovakia, and I studied for a degree in Social Work at the local university. During my university studies, I worked in the HR department at Volkswagen Slovakia, where I worked alongside an internal psychologist in the recruitment process of new employees. Since graduating from University, I have gained more than 15 years of experience in setting up successful processes in the field of Human resources.
I currently run my own consulting firm ZenithPeople Consulting s.r.o. In my work, I focus on recruitment, training and coaching and provide advice on complex HR projects and business consultancy. My clients range from big corporations to private individuals.
I am fully dedicated to helping those achieve personal growth as well as teaching activities, especially in improving soft skills and career counseling. I regularly publish professional articles on the topics of human resource development. I have an international ICF certificate, she is also an active member of the Slovak Association of Age Management.
I regard support and working with people as a personal mission. I am very glad to be an Ambassador for the RE-FEM project, to share my working experience with women as well as to provide them with inspiration and support in their hopes and dreams.
Contact: cizmadiova@zenithpeople.sk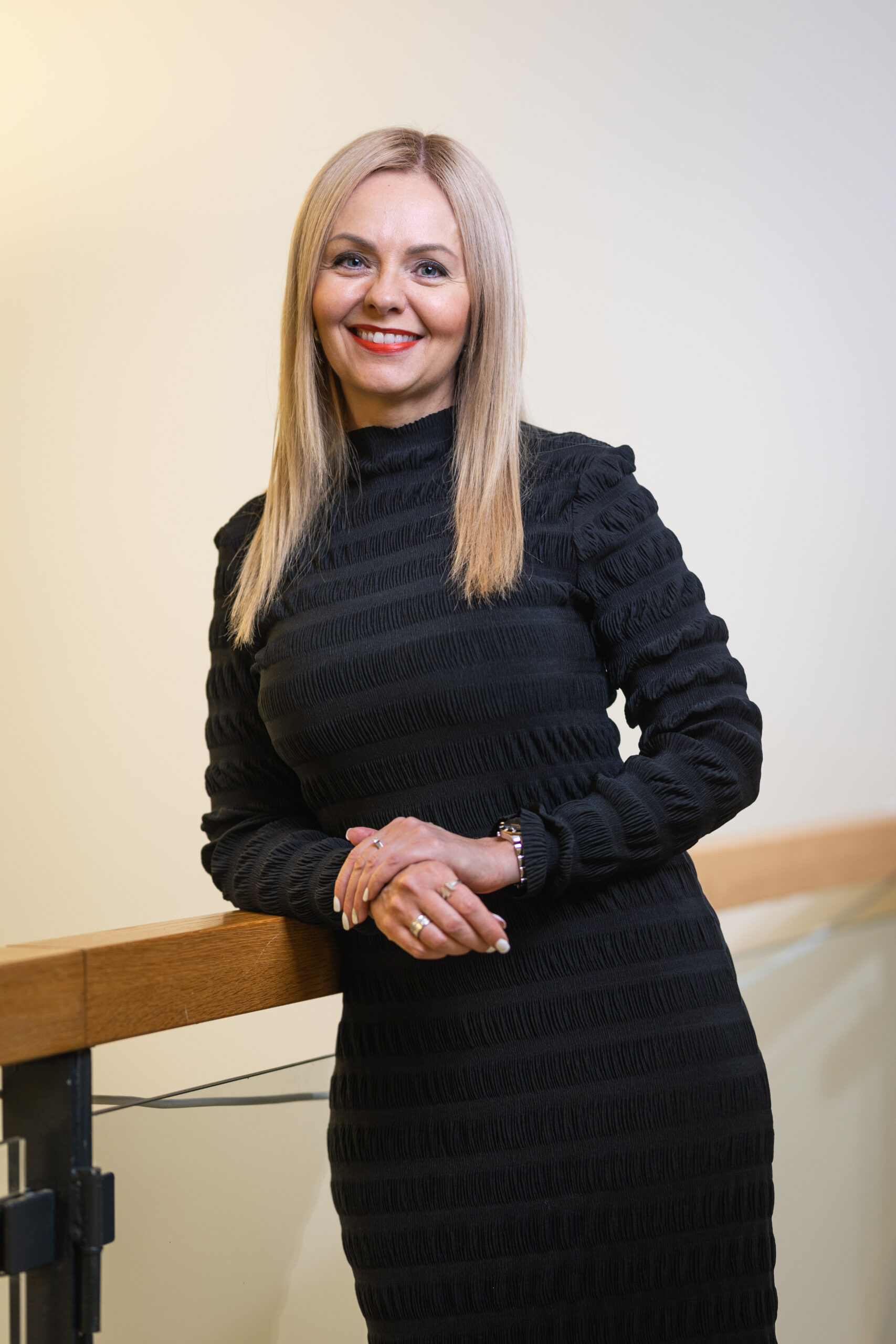 Katja Rajala
President of The Women Entrepreneurs of Finland
I have been a serial entrepreneur for 29 years. Mainly in the role of an employer, but recently as a business coach and mentor. I am a passionate entrepreneur, a promoter of entrepreneurship and a social influencer in various decision-making bodies. It is meaningful to be in every way building a society that encourages entrepreneurship.
I act as the president of "The Women Entrepreneurs of Finland"in our country. The association has a long history and comprehensive activities nationwide. Our goal is to be the most desired and influential community of female entrepreneurs. We remove obstacles to growth and renewal in order to promote equal entrepreneurship. We are our own, open, dynamic community of female entrepreneurs to support everyday life.
At the university, I studied management and psychology. Management, the development of employee experience and well-being are the focal points of competence. The themes of the project, the well-being of entrepreneurs, renewal and developing resilience are really important. During the corona, I published an information book: The heartbeat of an entrepreneur – the art of living as an entrepreneur. The book deals with e.g., these aforementioned themes. I try to take care of my own endurance by moving in a variety of ways.
It is a pleasure and an honor to act as an ambassador of the RE-FEM project and to be part of this international women's network. Together we are stronger, and we can learn new things.
Contact: katja.rajala@yrittajanaiset.fi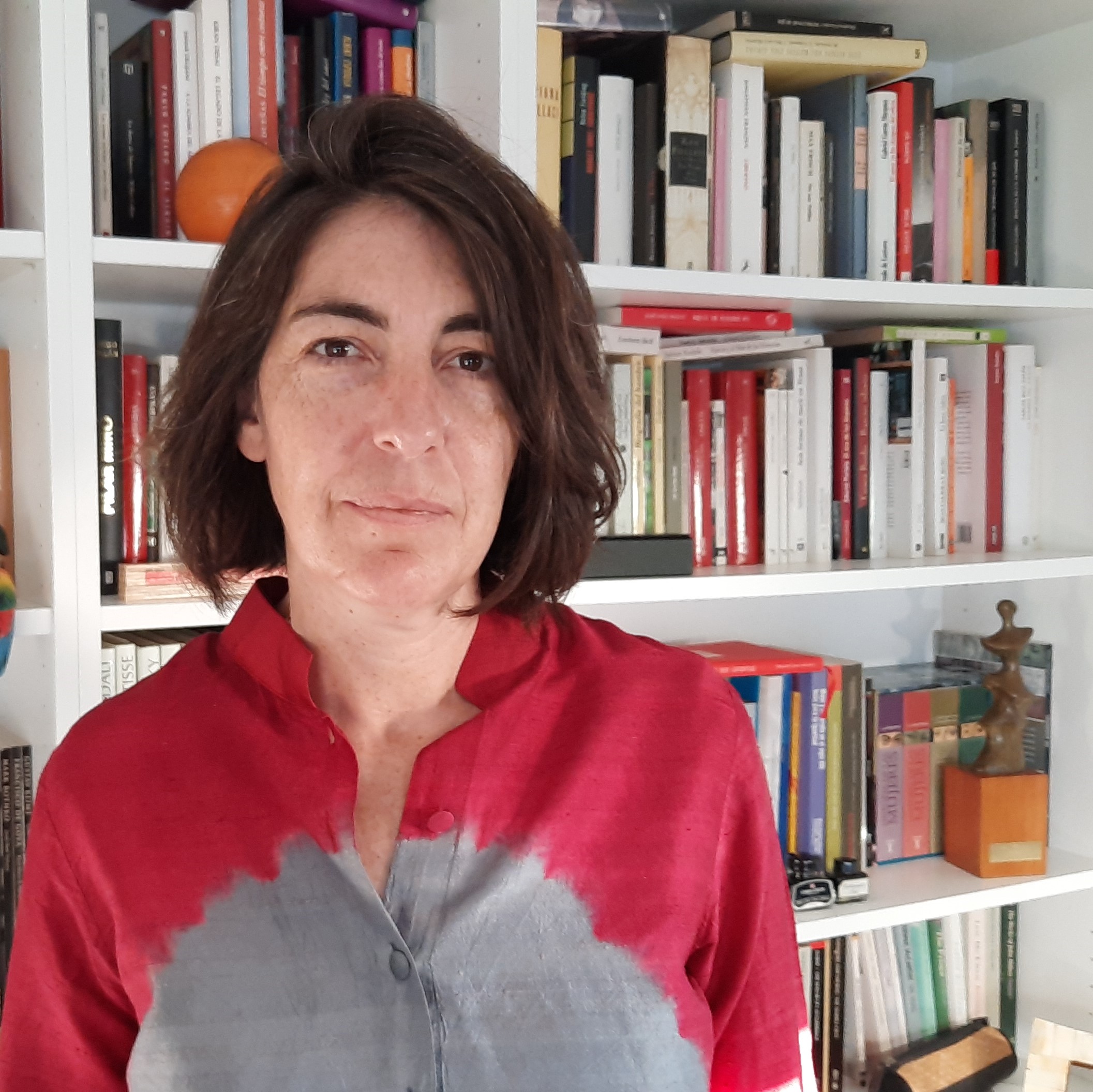 Paula Rodríguez Modroño
Senior Lecturer at the Department of Economics, Quantitative Methods and Economic History Pablo de Olavide University, Seville (Spain)
I am associate Professor (tenured) in Economics at Pablo de Olavide University, Seville (Spain), where I am Head of the Interdisciplinary Centre of Women's, Gender and Feminist Studies (CINEF) and the Master programme in Gender and Equality.
My research interests are intersectional inequalities and segmentation in the labour market, capabilities and well-being and regional development. I have participated in more than 50 international and national research projects, nowadays I am coordinating the project GENDER4REV (Gender Inequalities in the 4th Industrial Revolution). I was Head of the Department for Entrepreneurship and Business Development at the regional government level for four years. Member of the UN Women Roster on Macroeconomic Policy and UNDP Group of Experts in Unpaid Work, Economic Development and Human Wellbeing.
I am looking for contributing to increase our knowledge on women's entrepreneurs, their profiles, motivations, working and living conditions, education & training needs.
Contact: prodmod@upo.es